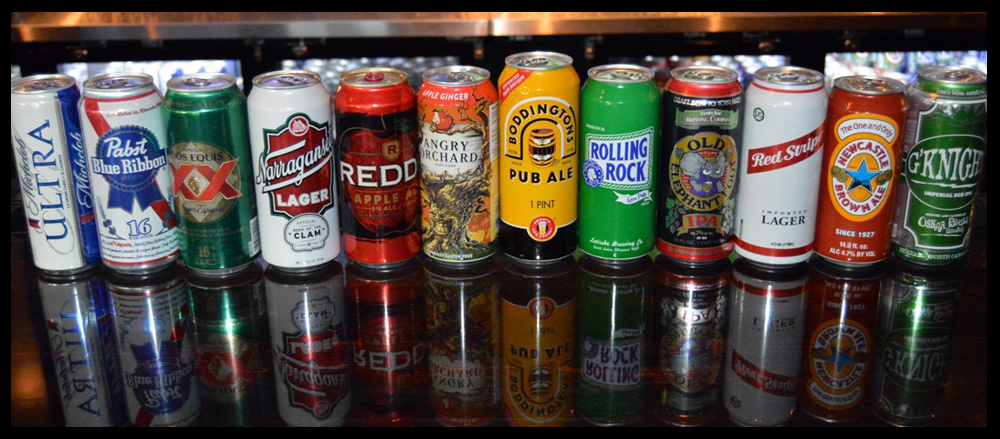 No bottled beer at the Outpost?? Why Cans?
Wait a minute, did we say cans? Years of social prejudice have probably led you to believe cans are of lesser quality than their bottled counterparts. That simply isn't true. Pick up your dropped jaws and fan yourself if you're feeling faint—and we'll tell you why we've chosen the canned stuff over bottles.
It tastes better
While you may regard some canned brews as the cheap and unsophisticated swill of redneck-ery and college keggers—well, you might be right—but you should know that many microbreweries are offering interesting, delicious and complex beers in a can. Why? *Science alert: Cans combat light and air—the enemies of good suds. They mess with the organic compounds in beer that make them so tasty, which is a crime against humanity.
Cans are more stackable.
Cans are smaller. They fit nicely on top of one another. All the better to carry more of your favorite beer in our coolers. (You're welcome.) They also make sturdier pyramids, but please don't try that here. Which reminds us…
They're less breakable.
Hey, accidents happen.
And they weigh less.
We appreciate nice biceps just as much as anyone, but who wants a tired arm from lifting your beer after a three-hour game? Don't get us started on NFL Sunday—whew, that's a lot of reps. We're kidding, but the weight thing has some heft, which leads us to our final point…
Cans are better for the environment.
We realize that glass is, in fact, also recyclable. But cans require less packaging, reducing the company's carbon footprint. We're all for drinking responsibly.